Important Information for the 2023 Baseball Season
---
---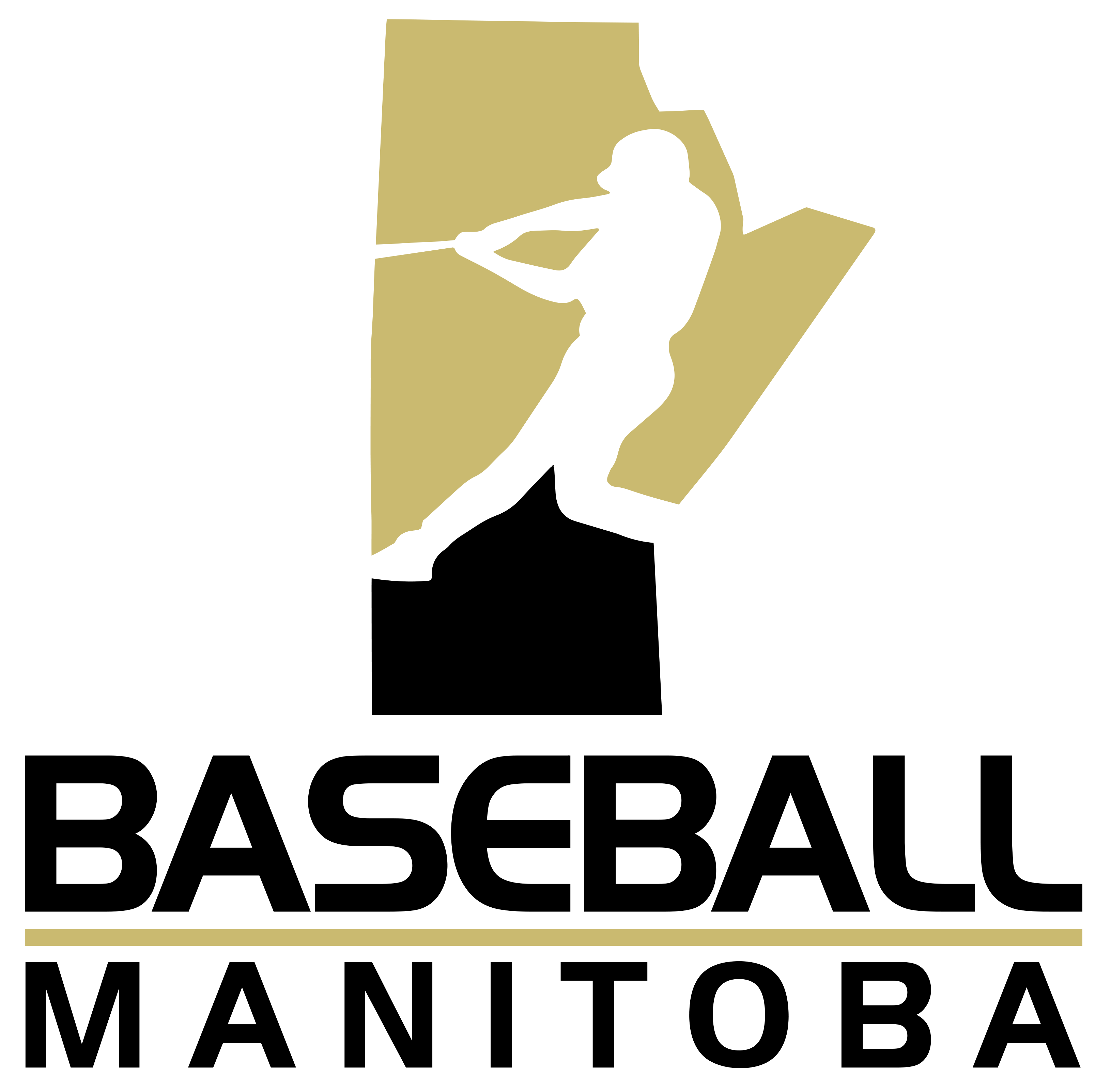 All of us at Baseball Manitoba are extremely excited for the 2023 season to begin! We've compiled a list of topics to help answer your questions and make this season the best one yet. Good luck to all in 2023, and here's to another great year of Baseball in Manitoba!
---
PITCH COUNT APP:
The Baseball Manitoba Pitch Count app is a new, free tool for coaches. You can use this mobile app to easily keep track of every pitch thrown in a game and view statistics from other Manitoba teams. The app is available for both iPhone and Android users.
App features include:
Track every pitch thrown in a game in real-time
Manage team data
View the pitch count of any pitcher in Manitoba
View daily updates on pitchers/teams in Manitoba
Free to use
Exclusive to Manitoba Coaches
HOW TO DOWNLOAD:

Click here for iPhone Users.

Click here for Android Users.

OR

Simply search "Baseball Manitoba pitch count app" in the App Store for iPhone users and Google Play App Store for Android users.
2023 Baseball Manitoba Pitch Count App - Information
Coaches will not be provided Pitch Count Books. We are strongly encouraging everyone to use the app for in-game pitch count tracking. That is the most accurate way to count pitches, stay within the rules and protect our young players! If you are in a remote area, or do not have access to a phone, we have Pitch Count pages available to print here.
What do I need to do now?
IMPORTANT: work with your local registrar now to make sure you are registered in RAMP and assigned to your team in RAMP. Then, make sure that your roster is accurate, and all players are on the roster. HELPFUL HINT: Make sure your team's name has unique identifiers, like: 13U AAA Brandon Marlins
HELPFUL HINTS: Coaches must have their own, unique email address.
How does my team get into the app?
Team rosters, including the Head Coach (who is the team administrator), are exported from RAMP and uploaded into the app. This is done manually in the Baseball Manitoba office. We will start these data imports on April 25, 2023. We will do them every Monday, Wednesday, and Friday until all rosters are complete. We want you to have access to your team's pitch count account BEFORE your first game.
BASEBALL MANITOBA PITCH COUNT APP INSTRUCTIONAL VIDEO
New for 2023!
Head Coaches have the option to assign games to pitch counters, who can then administer the game. You no longer must give away your account password or cell phone.
Catchers can be tracked in the App, to help mitigate ineligible catchers who have already pitched that day.
Warnings for approaching and meeting or exceeding pitch count limits have been made more noticeable. The entire screen with change to orange when approaching a limit and the screen will go to red when limits have been reached. There is even vibrate functionality.
Baseball Ontario and Baseball Manitoba rules don't quite match!
NOTE: Baseball Manitoba has licenced the App from Baseball Ontario. Sometimes you will come across mention of Baseball Ontario language or rules or policies. We are unable to change these without developing an entire App for Manitoba, so we will have to accept them as they are.
NOTE: Baseball Ontario's rules DO NOT allow players to catch and then pitch in the same day. You will get a warning for this. Manitoba rules allow players to catch and then pitch, so you may simply ignore this warning and proceed.
NOTE: Baseball Ontario has separate pitch count limits for 9U pitchers. Baseball Manitoba does not have pitching at 9U, but does allow 9-year-old players to pitch if they play 11U. using 11U pitch count limits. 9-year-old players in the Pitch Count App will get warnings at lower thresholds than our rules allow. You may simply ignore these warnings and use the 11u pitch count rules for 9-year-olds.
---
SEASON START DATES:
For questions regarding season start dates, please contact your Local Association or Local Community Centre. Start dates are dependant on many factors and each Association's start dates may differ.
---
11U MONSTER MANIA:
The 11U Monster Mania event is back!
This is a fun one-day event designed for Mosquito "A" teams and players that are not competing in league or regional championships. This will be a Jamboree type of tournament with modified rules that encourage player development. Baseball Manitoba also offers player/coach development clinics to all teams. This is worked into the schedule. There will also be umpire development opportunities throughout the day. New Level 1 umpires will be hired and there will be Level 3 and 4 Mentors on hand to provide support and feedback.
Date: May 27, 2023
Location: Little Mountain Sportsplex (Winnipeg)
Cost: $200/team
To register a team for the 2023 event, email Jason Miller at baseball.jason@sportmanitoba.ca with your team name and preferred method of payment.
Note: in some cases, clubs have already planned to pay for your teams participation, check with your convener or League President.
If you are a Level 1 umpire and looking to work the event, please contact Ashton Liskie at wpgsumpire@hotmail.com.

11U MONSTER MANIA EVENT PAGE
---
BASEBALL MANITOBA DAY AT SHAW PARK
Winnipeg Goldeyes vs Milwaukee Milkmen - Saturday, July 8, 2023
Day to Include:
Goldeyes to wear Baseball Manitoba uniforms
As members of Baseball Manitoba, amateur teams are invited to help us celebrate another summer of exciting Goldeyes baseball.
Group rates will be available.
Baseball Manitoba will be having a contest to win free tickets and snack pack vouchers.
For more information check the Baseball Manitoba website.
---
WINNIPEG GOLDEYES COACH SYMPOSIUM
Join us on Saturday, June 10, 2023 at Shaw Park.
We will be hosting up to 50 coaches for a great day of baseball and coach education. Coaches will get to hear from Goldeyes Front Office and Coach Personnel and be introduced to learning opportunities throughout the day. Visit our website, or follow us on social media to stay updated on how you can register.
---
BECOME AN UMPIRE THIS SUMMER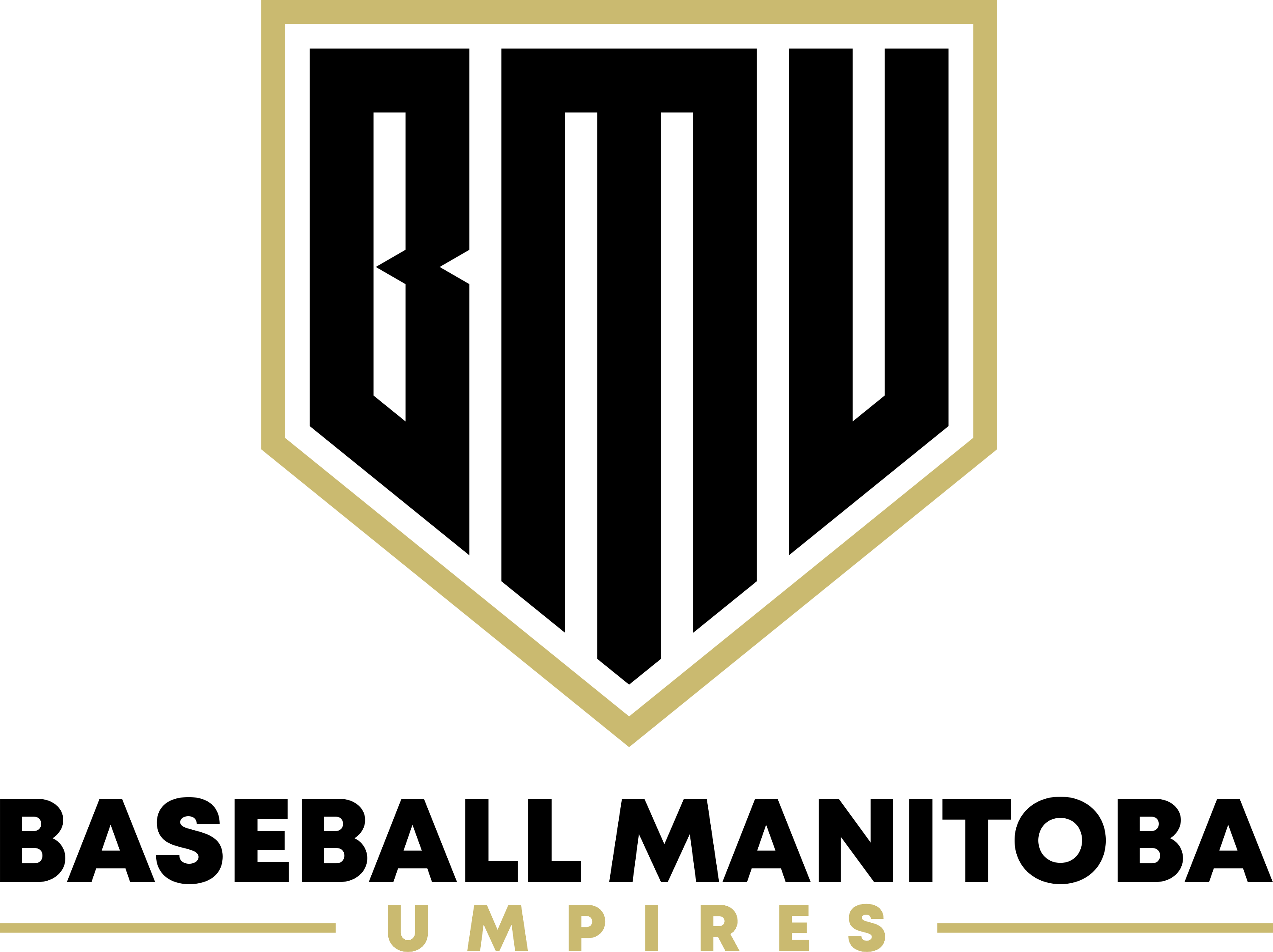 Officials are an important part of every sport, and we wouldn't be able to play the sports we love without them!
Baseball Manitoba is in need of umpires for the 2023 season. If you or someone you know is interested in learning more about baseball and wants to help make it summer's perfect game, please register for an umpire clinic today!
To become a certified Umpire you must be a minimum of 12 years of age.
Click the link below to learn how you can join the team this summer!
---
BASEBALL MANITOBA AAA LEAGUE WEBSITE: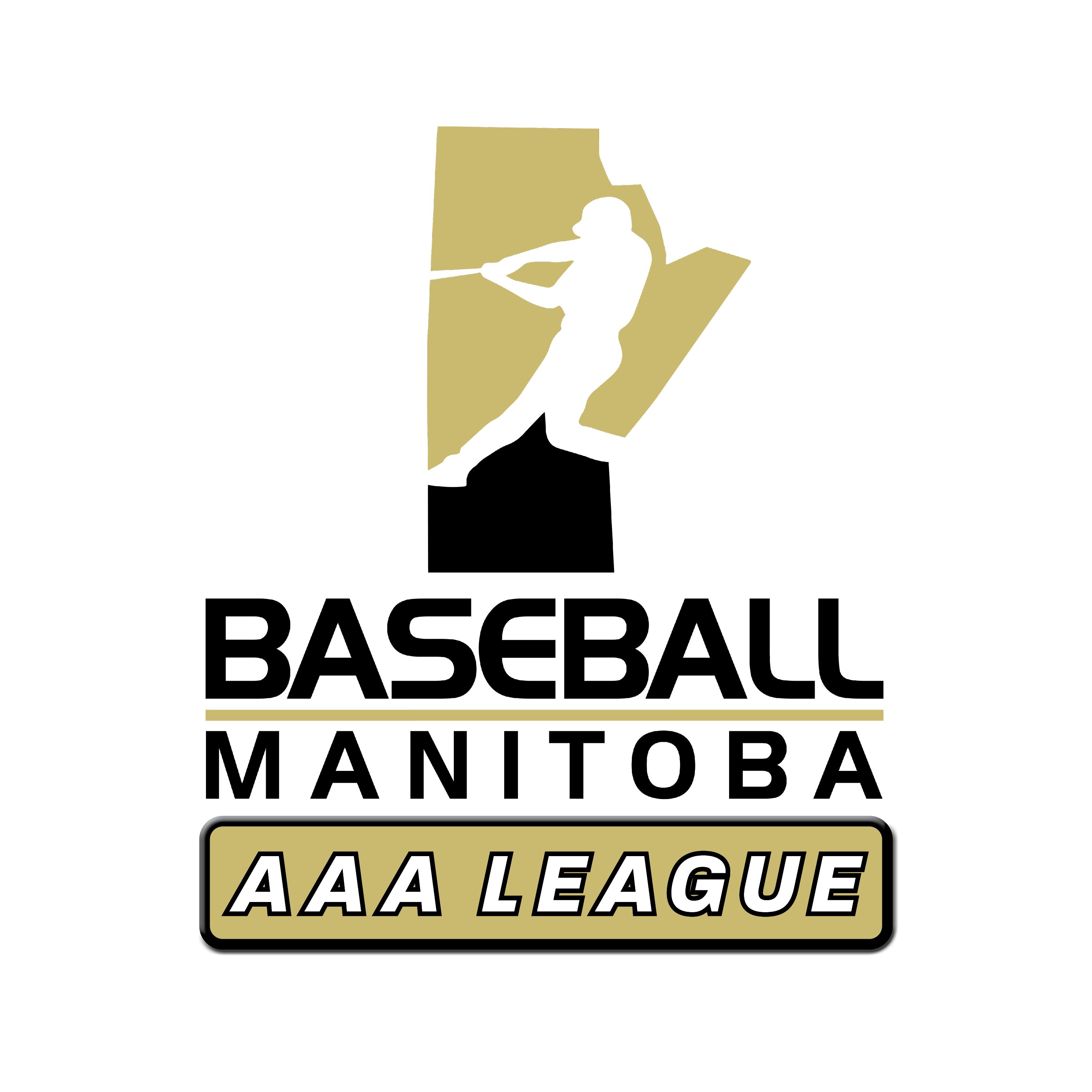 The Baseball Manitoba AAA League now has its own website! This is where you can find all info regarding AAA baseball in Manitoba throughout the year.
Visit the AAA League Website here.
---
SOCIAL MEDIA:
Tag us in your social media posts this season! We love seeing our community members out on the field and enjoying the game. You can follow/tag us on the following social media platforms:
Baseball Manitoba Twitter: @baseballmb
Baseball Manitoba Facebook: @baseballmanitoba
Baseball Manitoba Instagram: @baseballmanitoba

Baseball Manitoba AAA League Twitter: @baseballmbaaa
Baseball Manitoba AAA League Instagram: @baseball_mb_aaa_league

Baseball Manitoba Umpires Twitter: @ManitobaUmpires
Baseball Manitoba Umpires Facebook: @BaseballManitobaUmpires
Baseball Manitoba Umpires Instagram: @baseballmanitoba_umpires
If you have photos and/or videos that you would like us to share, please either tag us in your posts, send us a direct message on any of our social media platforms, or email our Media and Communications Coordinator, Haley Hayward, at baseball.media@sportmanitoba.ca.
Please include as many details as possible when you contact us. Important details to include would be the photo/video credit information, location and date the photo/video was taken, age group of athletes, team names, etc.
---
GIRLS BASEBALL SPRING PROGRAM:
We are bringing Girls Baseball to Winnipeg, Brandon, and Morden this Spring! Girls Baseball is a development program for girls ages 6-13 who want to learn to play baseball - no experience necessary. The goal is to develop and improve a baseball skill-set while giving athletes an opportunity to grow and develop in a fun, all-girls setting. The program will be led by members of our Female Provincial Teams and will include: T-Shirts, Progress Reports, and Skill Training!
GIRLS BASEBALL PROGRAM INFORMATION
---
COACH RUNDOWN & COACH CLINICS:
We are excited to announce the 2023 Coach Rundown Booklet is available now on our website! This is an extremely useful coach resource that includes information on 2023 Registration/Rosters, PD Requirements, Coach Certification, Sport Development Programs, and more!
VIEW THE 2023 COACH RUNDOWN HERE
2023 Coach Clinics are well underway for the 2023 Season! Many clinics are available over the next month. Visit our website to see a full list and to find more information on coaching requirements.
---
TRUTH AND RECONCILIATION IN BASEBALL & LAND ACKNOWLEDGEMENTS:
The Government of Canada's Truth and Reconciliation Commission (TRC) has created Calls to Action specific to sport. They are numbered 87 thorough 91.
Baseball Manitoba Land Acknowledgement
Baseball Manitoba would like to acknowledge that we operate programs and services on Treaty 1, 2, 3, 4 and 5 Territory, the traditional lands of the Anishinaabe (Ojibwe), Ininew (Cree), Ojibwe-Cree, Dene and Dakota and is the Birthplace of the Metis Nation. Baseball Manitoba respects the Treaties that were made on these territories, acknowledges the harms and mistakes of the past, and we dedicate ourselves to learn and move forward in partnership with Indigenous communities in a spirit of reconciliation and collaboration. We welcome all nations to baseball activities, programs, and community with acceptance and through the spirit of sportsmanship and the game.
For more info on how you can include a Land Acknowledgement at your event, click here.
---
SPORT MANITOBA SAFE SPORT LINE:
Baseball Manitoba is committed to providing mental health support to its members. Sport Manitoba offers multiple helpful resources for not only coaches, but athletes, administrators, and parents.
SAFE SPORT LINE: 1-833-656-SAFE (7233)
SAFE SPORT EMAIL: help@safesportline.ca,
When you call or email the Safe Sport Line, a trained staff person with decades of experience in sport related abuse prevention, risk management, dispute resolution, and crisis intervention will help to answer your questions, address your concerns, and offer resources and guidance for actionable steps you can take towards a safe sport experience.
Call or email anytime. All messages are responded to within 24 hours.
---
CONCUSSION AWARENESS:
Concussions can occur while participating in any sport or recreational activity. Since the circumstances under which a concussion can be sustained are so varied, it's important for all coaches, parents, and athletes to be aware of the signs, symptoms, and what to do if a concussion occurs. Baseball Manitoba is committed to increase education, awareness, and establish protocols that will assist you in gaining the knowledge and skills required ensuring the safety of your athletes. We can all work together to ensure a safe sport environment.
CONCUSSION AWARENESS INFORMATION AND RESOURCES
---
Thank you for registering for baseball in Manitoba, good luck this season from all of us at Baseball Manitoba!
Follow us on Twitter, Instagram, and Facebook to stay informed on all Baseball Manitoba topics!